Username: vcpdemo23@gmail.com
Password: VCPdemo2023*

Scaling Emotion AI to help jobseekers in the Nice Region of France
Youth unemployment rates in the Nice Provence-Alpes-Côte d'Azur region have historically been higher than the national average. Job seekers may lack access to comprehensive career guidance or soft skills training programs, further impeding their ability to navigate and succeed in the job market.
Employers say they are amenable to recruiting candidates with low or no qualifications provided they exhibit employability skills, as they train people in the required technical skills. A successful interview can help make all the difference. But developing the soft skills necessary to succeed in interview situations is especially hard to support and scale, across a large and diverse region.
Votre Coach Personnel has been developed to help both young adults and the unemployed in the to acquire the soft skills they need to succeed.
Interactive video tutorials show jobseekers what to say and how to prepare. They learn by answering questions with the help of real-life interview situations. By using a new format of emotion AI that works in the browser, not on a server, jobseekers learn how to project positivity and attention, helping them overcome barriers they typically face in interview situations.
 They then practice extensively in an AI video interview simulator, that is safe secure and non-judgemental.

VCP was implemented by participating partners in the Nice (PACA) Region over a 3-month period starting in March 2023.
100% of tutors and 70% of students found VCP useful.
89% of both tutors and users found it easy to use.
77% of the tutors would like to see use of VCP expanded.
50% of users had interviews, 70% of these were positive, 50% got jobs or apprenticeships
VCP has the potential to make high-level soft skills coaching available to all French jobseekers engaged with Pôle Emploi, giving them more chance of success in job interviews and training.
 
It also successfully demonstrates that Emotion AI has the potential to enhance learning experiences by adapting content and learning environments to students' emotional states. By analysing emotions and engagement levels, it provides personalised feedback, adaptive learning pathways, and support for students with varying emotional needs. It identifies areas where students may need additional support or intervention.
For many marginalized young people, job interviews can be a massive barrier.
Nacro is one of the UK's top education charities working with some of the UK's most marginalized young people. They wanted to coach young people to do job interviews more effectively – in a non-threatening, cost effective and scalable way. So, they worked with A-dapt to create The Adaptive-Media® Interview coach, to teach young adults how to do job interviews and project the confidence they need to suceed.
Students learn by answering questions with the help of dozens of interactions and real-life interview scenarios. They then test the skills they have learnt in an AI-based interview video simulator, where the device camera looks at the learner, just like a real interviewer would. The simulator lets students practice for job interviews by visualizing their "attention" and "positivity" by using Edge based-AI that works securely in the user's browser. The innovation combines interactive video, with a live window for learnersto see themselves and an innovative real-time feedback positivity and attention 'bar'. The interview coach is 100% GDPR compliant and all student personal data stays securely in the browser. Nacro tested the interview coach with some of their students. After a standard one-hour session:
Enagagement increased by 29%
Confidence increased by 41%
Quality of answers increased by 56%
This means that job interviews can stop being a barrier and instead, become a gateway to a better life.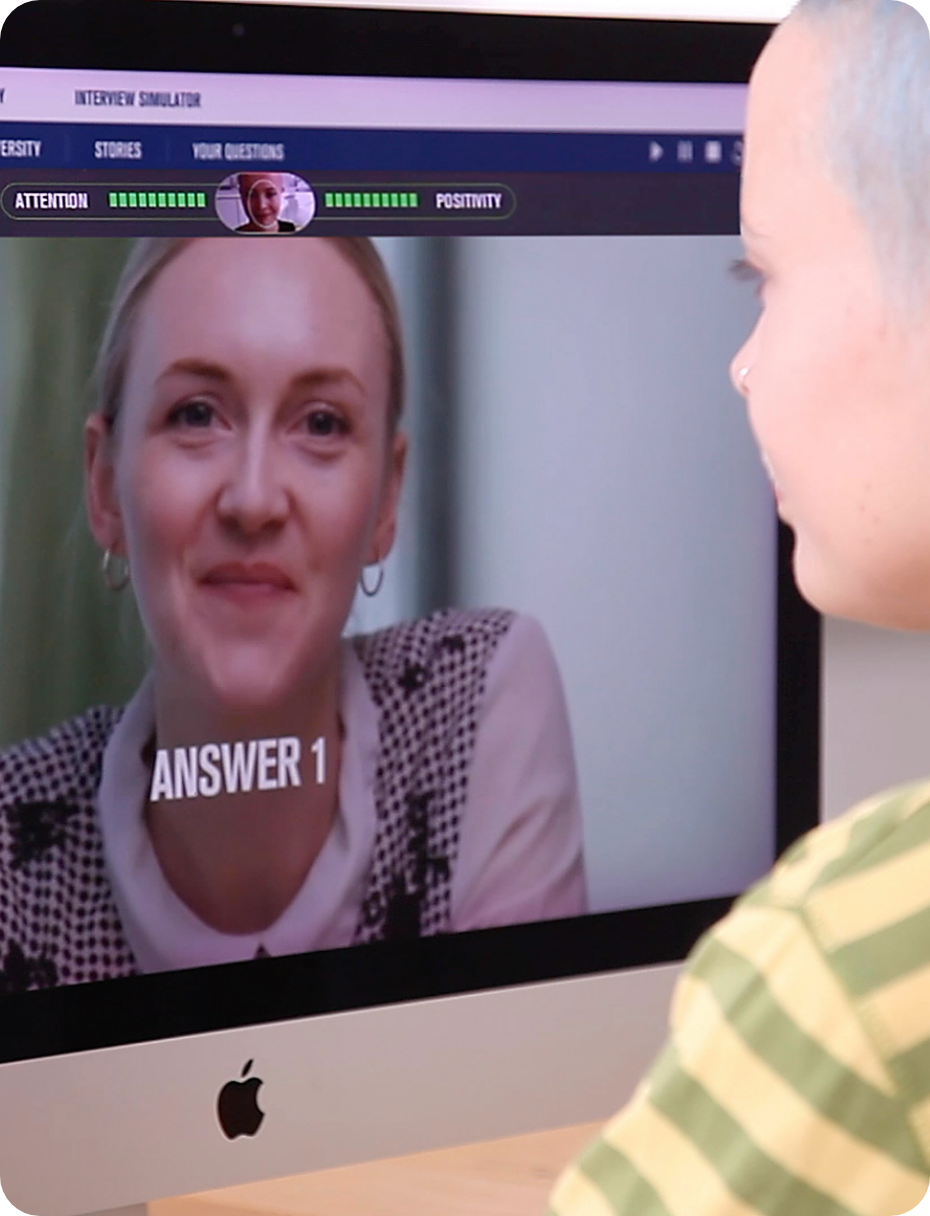 Interactive video tutorials show jobseekers what to say and how to prepare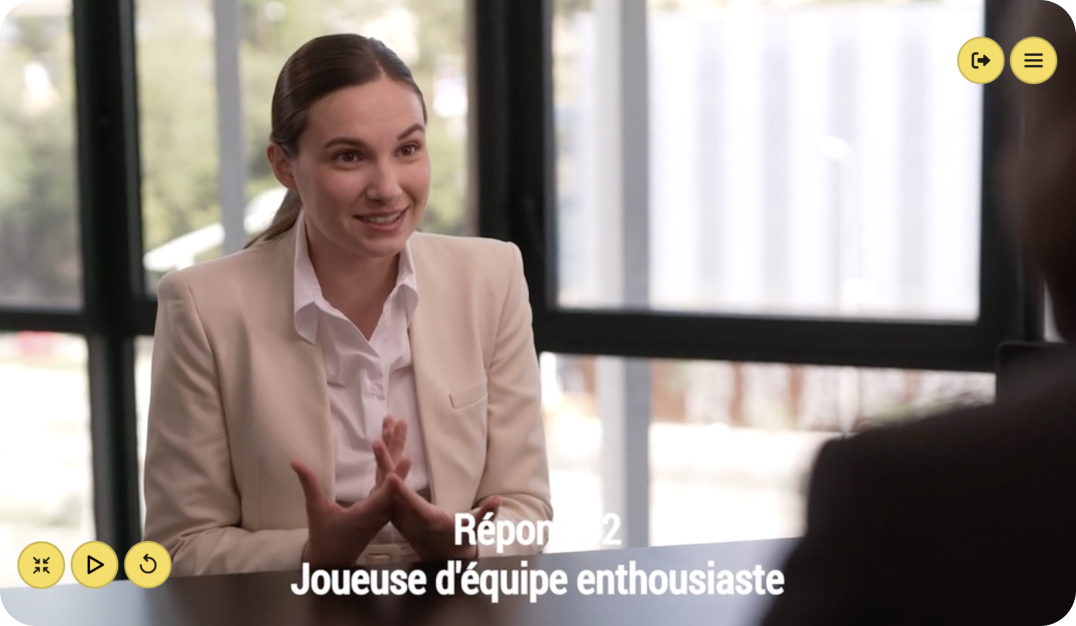 Jobseekers learn by deciding which is the best answer to give the interviewer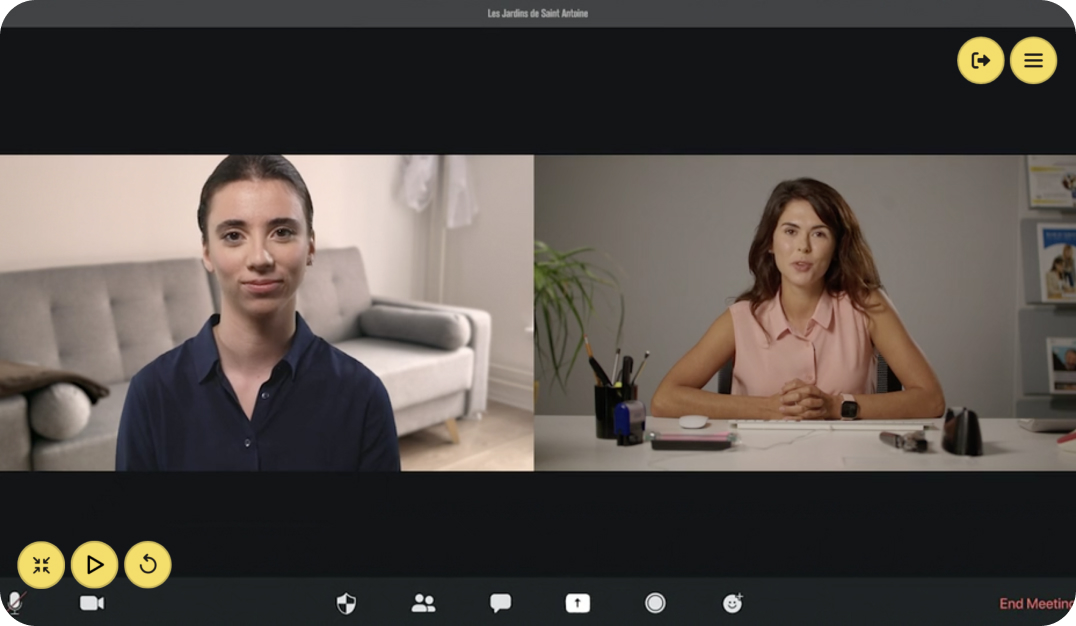 Discovering proven techniques for common issues, such as managing nerves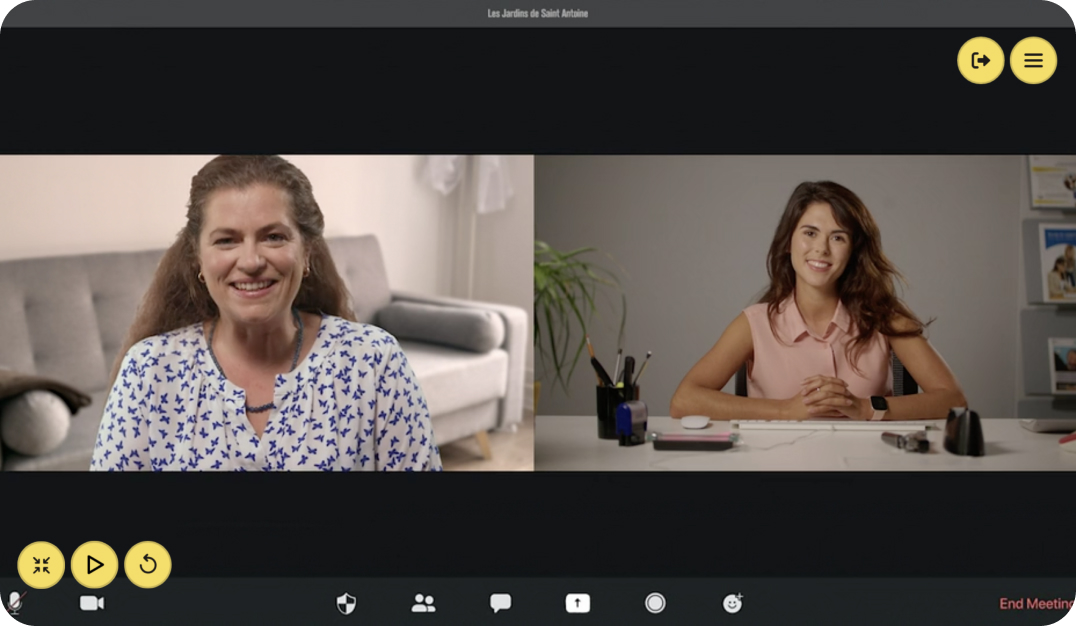 The actors adapt based upon the demographics of the jobseeker for greater empathy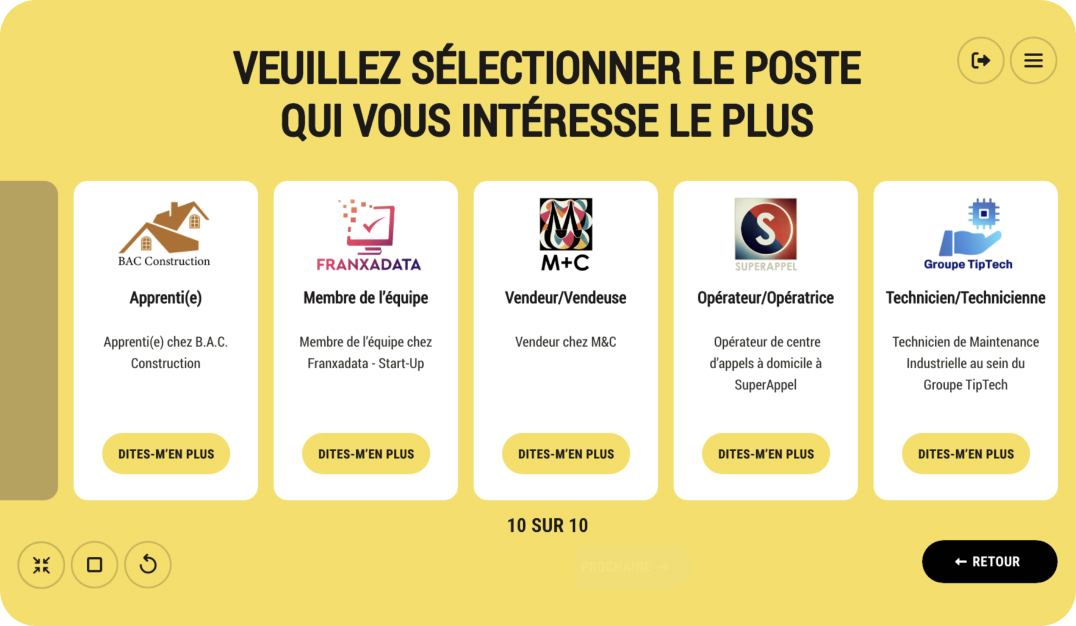 Jobseekers select the type of job that most appeals to them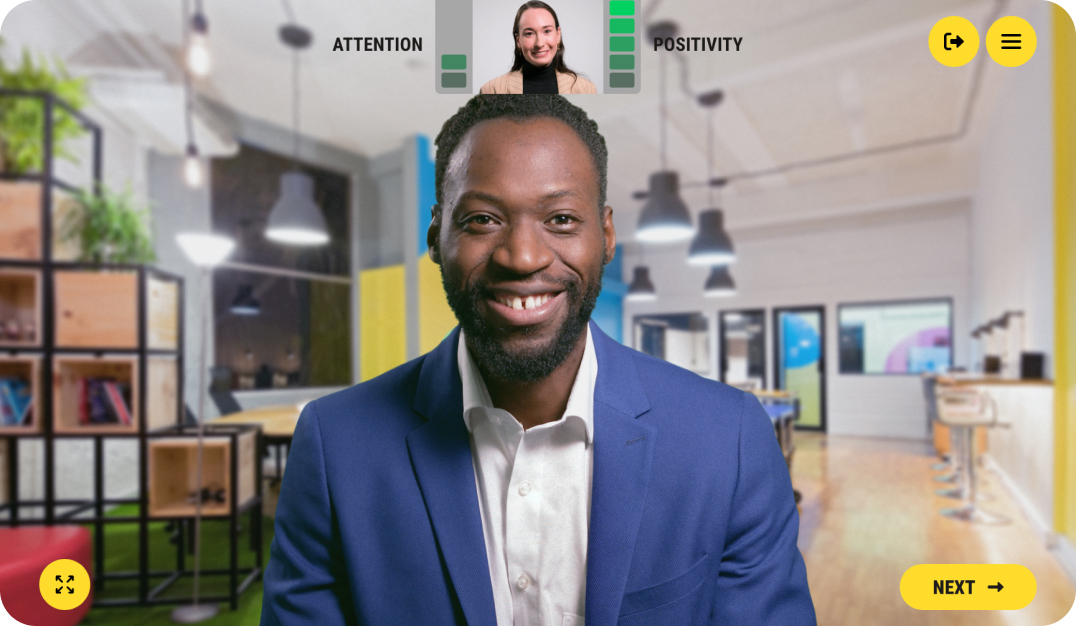 Then practice in an interview simulator for the role they have selected

Private data protection and preserving people's rights are at the heart of everything we do.
Our technologies are fully GDPR and COPC compliant. We do not use biometric data for identification or racial profiling. Do not confuse us with facial recognition technologies
Face analysis only works when the viewer allows access to their smartphone or PC camera.
Anonymous traits and attributes of the viewer are used to drive the content playback and this output cannot be linked to the viewer.
Our technology runs inside a browser tab and the browser security protects personal data.