A new method for video-based learning, powered by human factors, such as attention, positivity and learning engagement.


Having good maths teachers has a major impact on pupil attainment, particularly for disadvantaged pupils where variations in teacher quality and effectiveness can be marked. Unfortunately, the ongoing shortage of expert maths teachers can't be plugged by conventional means alone.
Teachers need intelligent technology innovations such as AI, to help them teach maths, particularly since Covid-19, which has had a disproportionate impact on the most disadvantaged pupils.
The challenge is that conventional or 'linear' video tutorials offer just one pace of learning. There is no option to input answers directly into the video for immediate assessment. There is also no assessment of human factors such as learning engagement or maths anxiety. Maths videos on YouTube have no idea if the pupil is even paying attention and there is no output of assessment diagnostics for teachers to assess how they have done. Conventional printed workbooks are used and thrown away, losing valuable assessment data. Existing video technologies are not up to the job.
The Adaptive Media Maths Tutor adapts to the pace of the individual. It is the first ever video format where answers can be inputted and assessed directly in the video enabling pupils to follow the right learning pathway. Human factors are also assessed directly, using our Emotion AI technology, enabling the video tutor Ms Rose to assess attention and signs of maths anxiety. It is far superior to traditional linear video as it leads to improved engagement, which is especially useful for those learners who have short attention spans.
It has been field tested in UK primary schools. We learned that Ms Rose is a hit with both pupils and teachers and that self-paced adaptive video-based learning works.
Adaptive media-based learning tutorials provide a significant improvement to conventional linear video technologies. The scalability of the format provides a highly practical solution to ensure quality and consistency of education in the post COVID era. It works on the types of standard laptops and devices found in most schools. Most subjects can be taught using Adaptive Media making expert video tuition available to every primary school child.
Contact us today for a demo.


Private data protection and preserving people's rights are at the heart of everything we do.
Our technologies are fully GDPR and COPC compliant. We do not use biometric data for identification or racial profiling. Do not confuse us with facial recognition technologies
Face analysis only works when the viewer allows access to their smartphone or PC camera.
Anonymous traits and attributes of the viewer are used to drive the content playback and this output cannot be linked to the viewer.
Our technology runs inside a browser tab and the browser security protects personal data.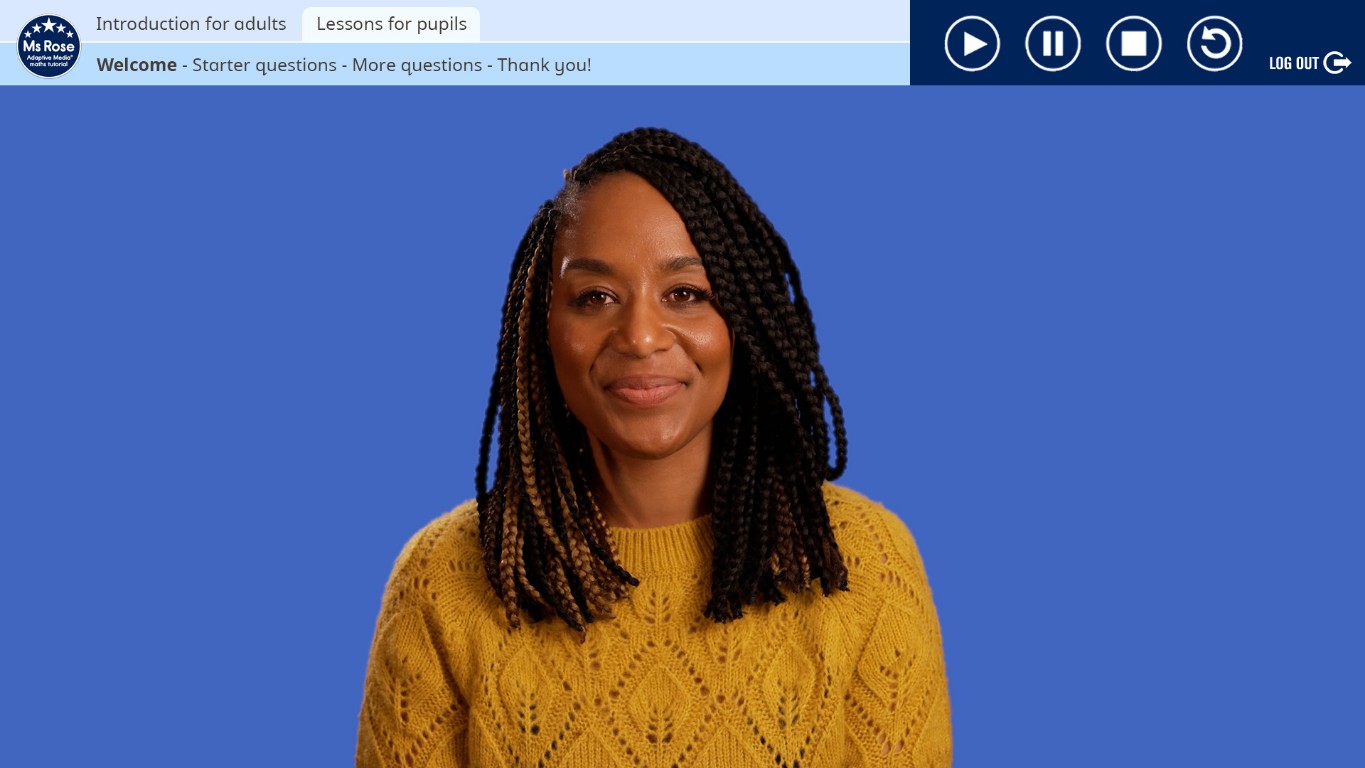 Ms Rose introduces the maths lesson and asks 3 assessment questions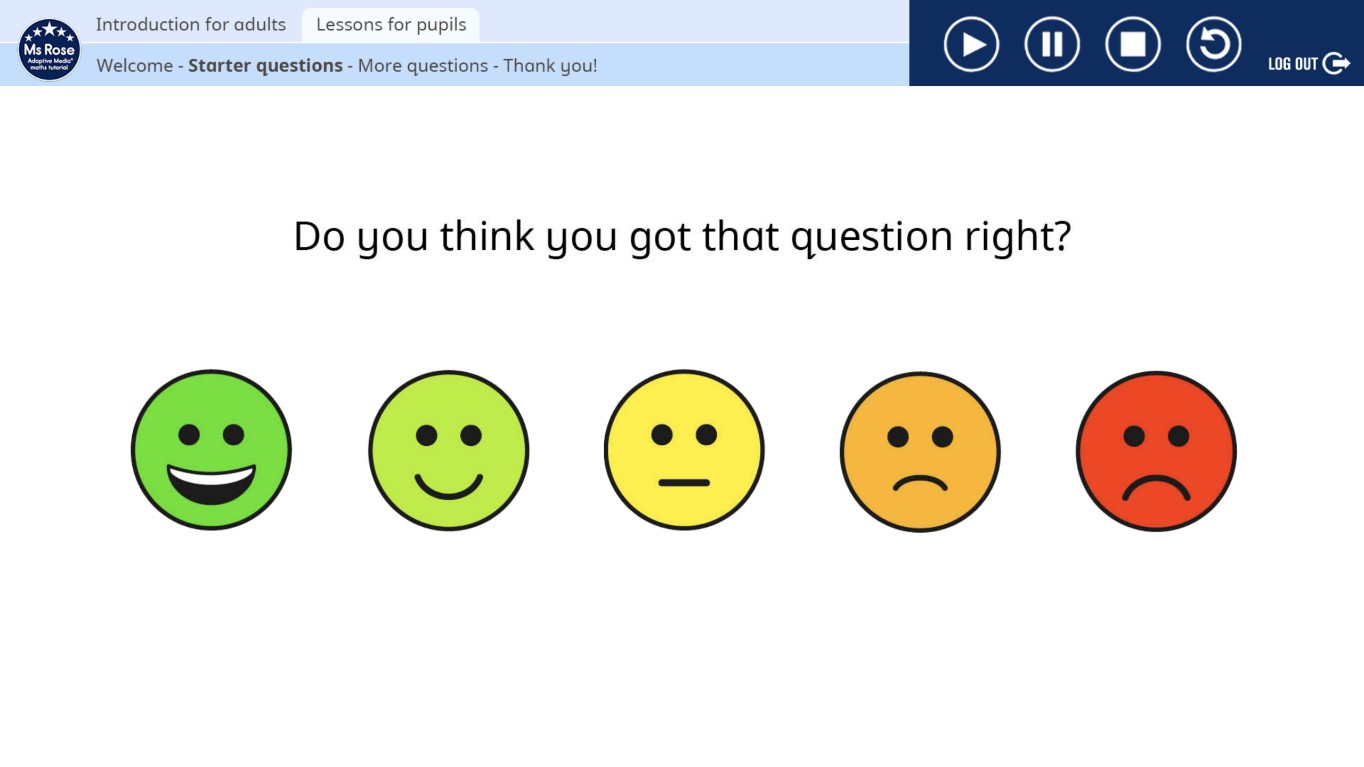 Our diagnostic algorithm assess the pupil's level of understanding, speed and confidence of their answer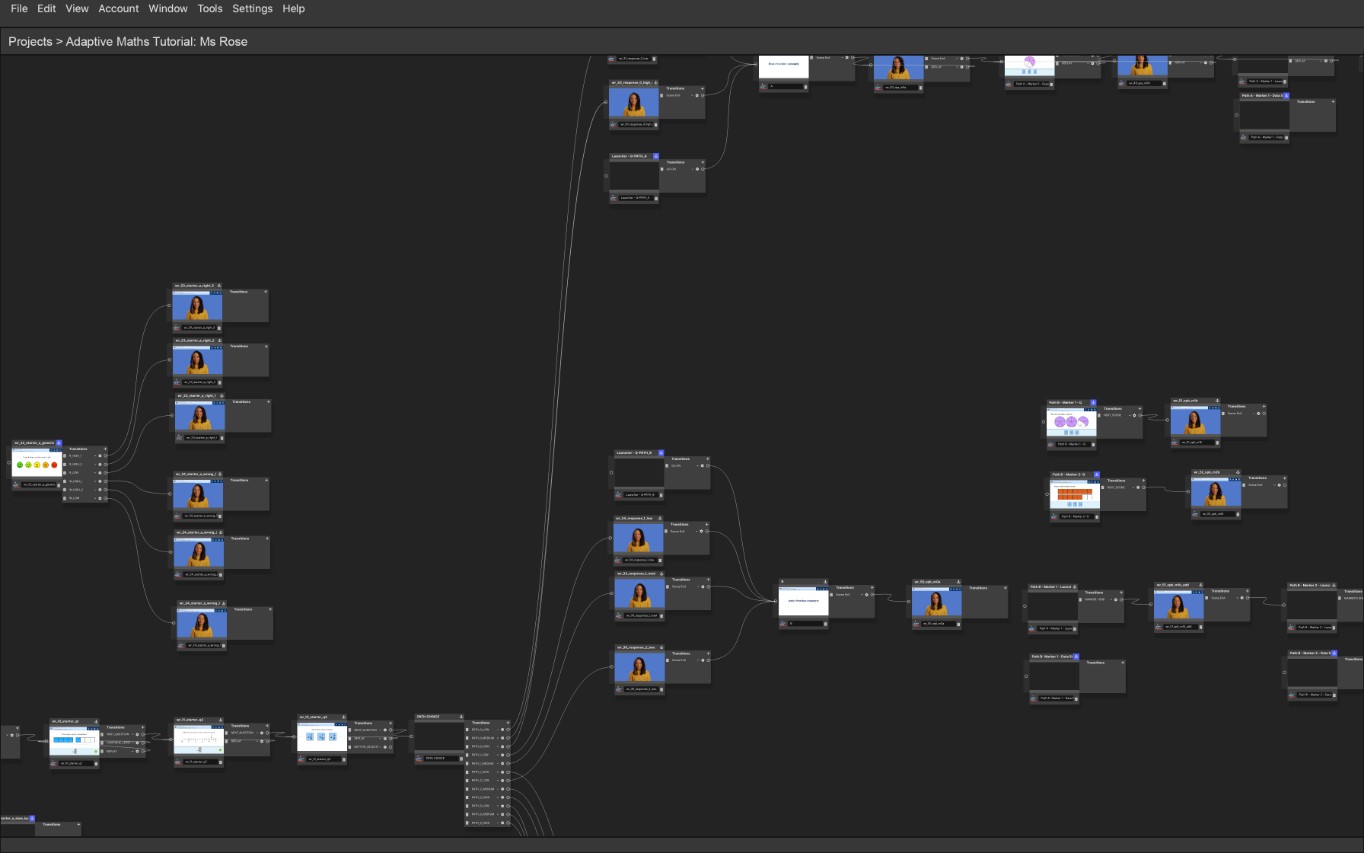 We create multiple learning pathways through the maths tutorial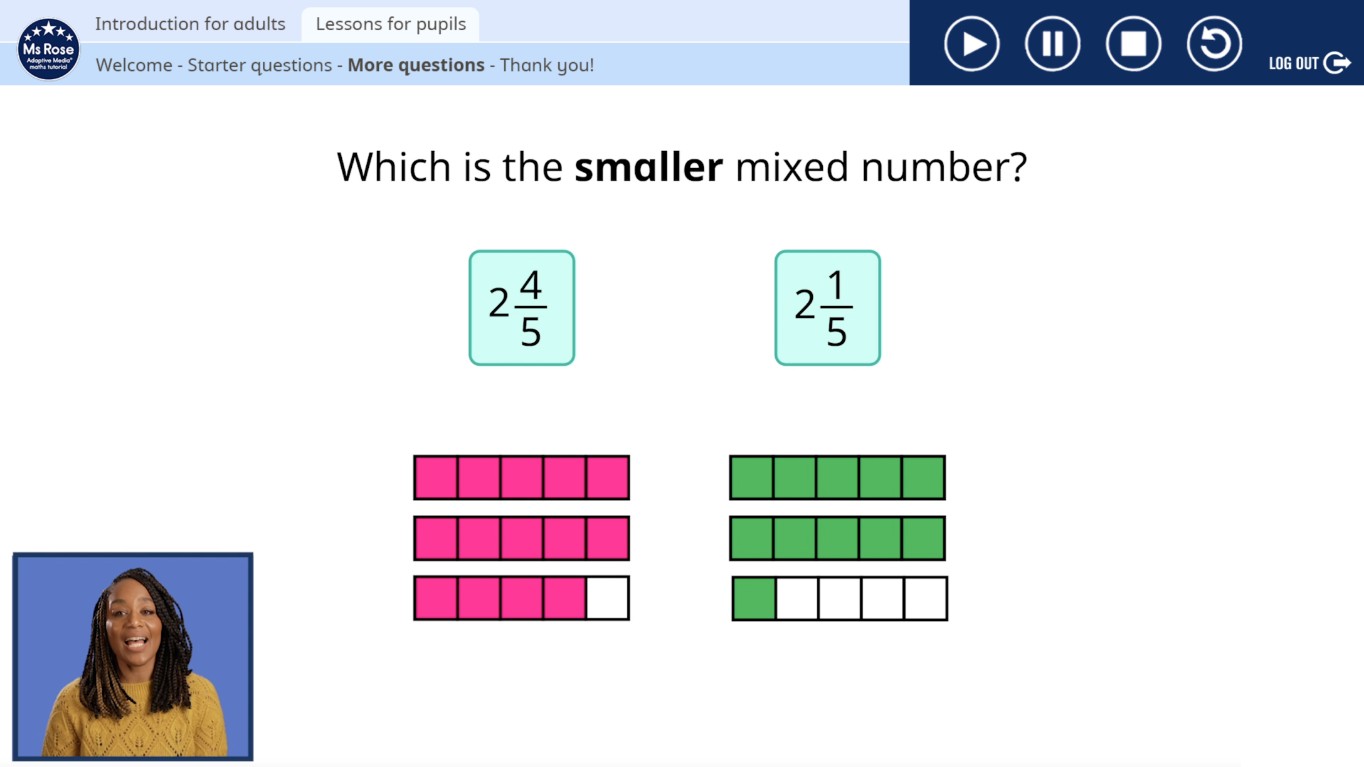 The pupil is able to take the best pathway for their level, enabling them to learn at their own pace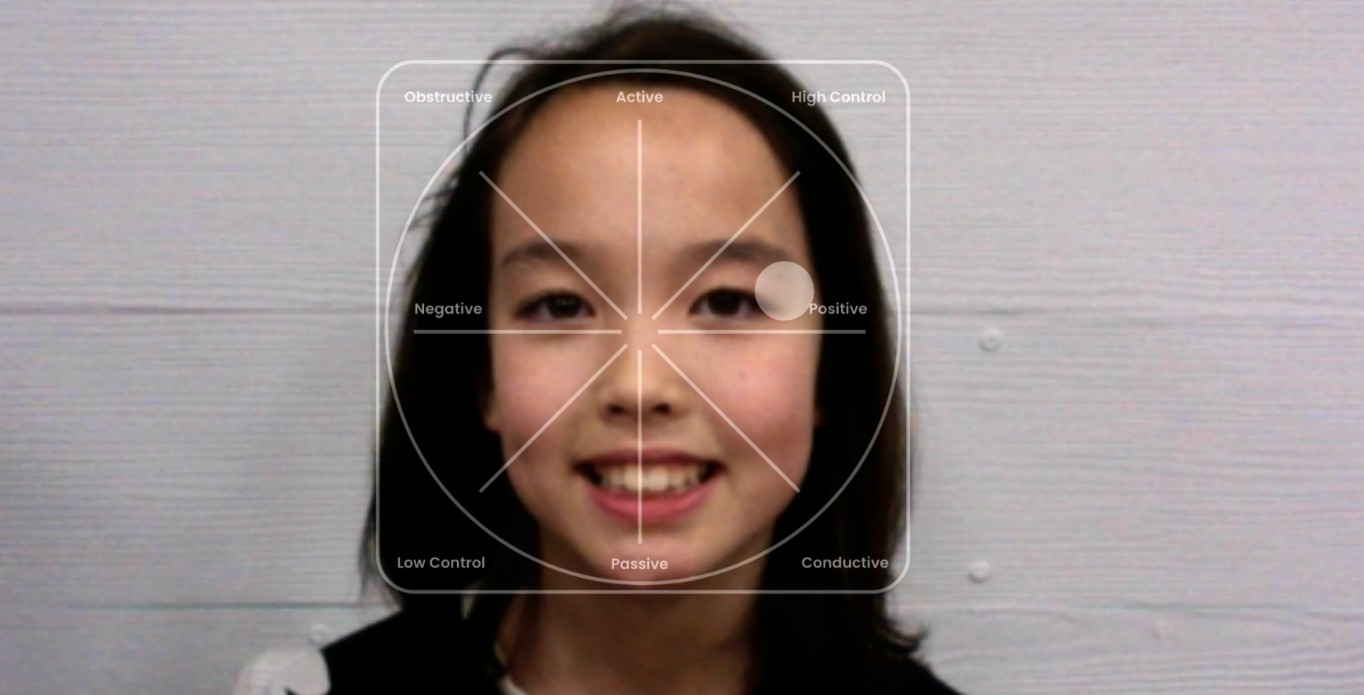 Ms Rose is able to intervene during the lesson pathways by using our unique AI and Adaptive Media Player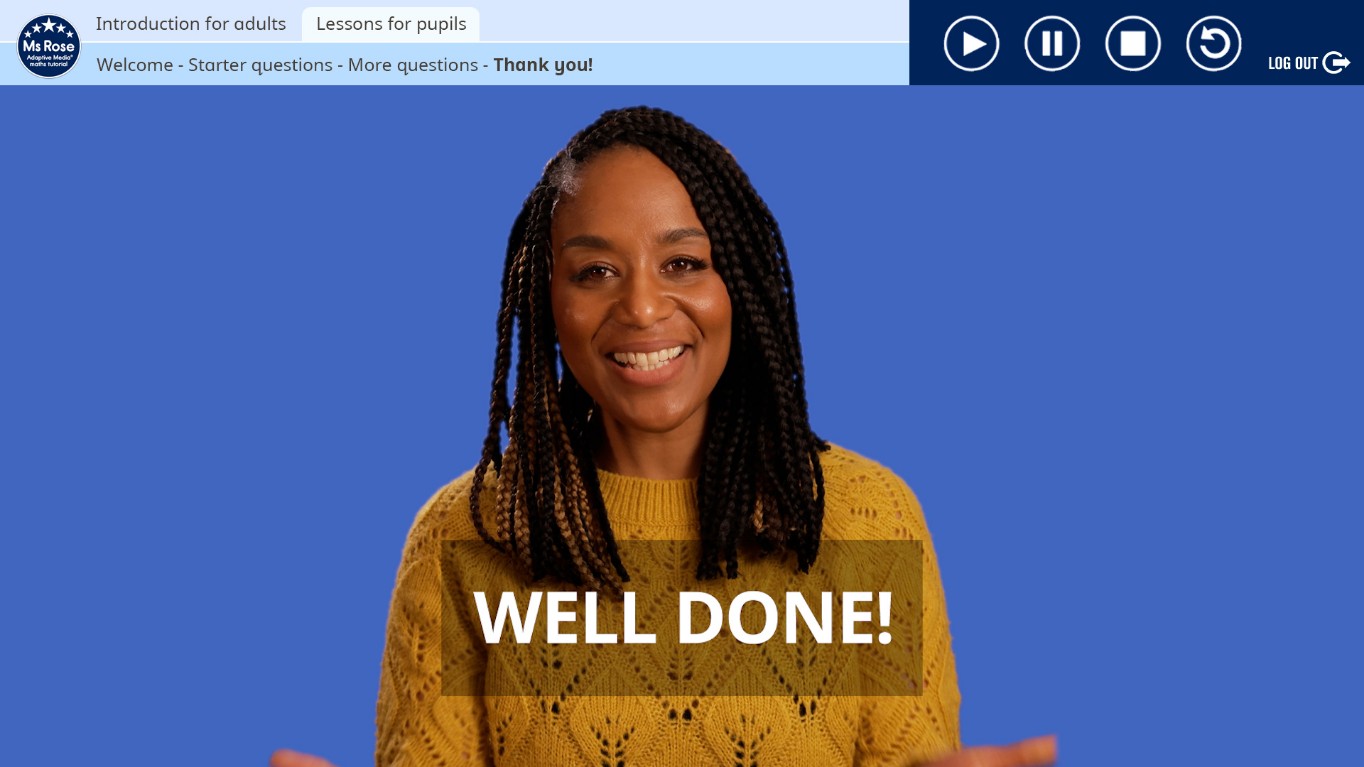 At the end of the lesson, an anonymised report is available for the teacher